Oxblood..or dark brownish red color. Is the it color for Fall/Winter 2012, and it's in stores already!
Dorothy Perkins Oxblood Lace Print Flare Dress (£18)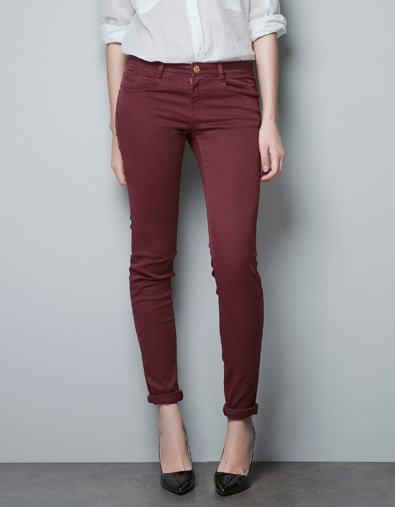 Zara Skinny Jeans ($36)
Duri nail polish - Sangria ($5)
Topshop SAFFI Mary Jane in Oxblood, 672.675 IDR
Click the pics to check them out!
Find more
Style
on Bonjep's Lookbook!